Last Mile Delivery Costs and the Impact On Your Profits
September 16, 2020 | By Natalie Kienzle
Last Modified: July 27, 2023
How do last mile delivery costs impact your business? Learn how to develop your final mile logistics budget with USA Last Mile Logistics.
What are last mile delivery costs, and why can they be so expensive? This service is the final part of a product's trip to your customers, and it can get pretty pricey. Shelling out for this crucial service can make a sizable dent in your budget. Planning for it requires the right partner and strategies.
According to the Council of Supply Chain Management Professionals (CSCMP), last mile delivery costs are expensive for shippers because of factors such as fuel costs, vehicle maintenance, driver labor, and the complexity of navigating residential areas. High return rates among certain industries, especially in eCommerce, add to the expense.
Take the time to look at the costs and plan a last mile budget for your customers that is efficient and won't eat through your profits.
What is Last Mile Delivery Budget Planning?
Last mile budget planning is a must when managing an e-commerce business. Proper budgeting ensures you have enough stock available to fulfill deliveries promptly, meet customer expectations, and maintain a healthy bottom line.
One of the main challenges of last mile are the associated costs. Fast, accurate delivery of multiple packages is costly for the companies that handle it, so shippers should expect to pay accordingly. 
Planning a budget means tracking specific details about your business to improve efficiency:
Price forecasting
Setting aside specific funds
Tracking seasonal purchase changes
Tracking fuel and labor costs
Choosing what shipping options to offer
It can be difficult to plan for some of these changes, especially fuel and labor costs. In recent years, these factors have driven costs up for logistics companies everywhere.
To stay ahead of the changes, develop and update your plan according to industry changes. When you do so, you can then set expectations for your customers in a way that keeps them happy.  
Develop Your Final Mile Logistics Budget
Many businesses find themselves grappling with this complex task because there are so many moving parts to consider. One day, you're dealing with fluctuating fuel costs, the next, you're trying to predict labor expenses.
Another challenge lies in balancing cost-effectiveness with customer satisfaction. It's one thing to cut costs, but if it results in late deliveries or damaged goods, your customer experience takes a hit. And in today's competitive market, a poor customer experience is disastrous to your business.
To set yourself up for success, follow these steps:
Assess Your Current Shipping Process: Identify areas where you're spending the most and where improvements can be made. This will become the baseline for your budget.
Set Clear Goals: This could include improving customer experience, reducing delivery times, or cutting costs. Having clear goals will guide your budgeting decisions.
Estimate Costs: Become familiar with pricing trends affecting carriers. If you notice gas prices going up when you fill up, realize that your last mile carrier is experiencing the same.
Plan Efficient Routes: If you're considering handling final mile deliveries in-house, consider investing in route optimization software to improve delivery times.
Consider Outsourcing: If managing your last mile logistics in-house is proving too costly or challenging, consider outsourcing to a third-party logistics provider (3PL). You gain access to industry experts and resources while potentially reducing costs.
Account for Customer Experience: Don't forget to factor in the impact of your final mile logistics on customer experience. Happy customers are more likely to become repeat customers, which can lead to long-term revenue growth.
By incorporating these steps into your budget development process, you can create an efficient and cost-effective shipping process and keep customers happy.
How Much Does Last Mile Delivery Cost?
The last mile delivery cost breakdown can vary by each transportation carrier. Like other shipping services, prices go up or down based on things such as size, weight, and final destination.
It also depends on what services are being provided at the time of the delivery.
Room of Choice
Setup and install
If you plan on offering these things to customers, there will be a higher price involved. Naturally, a heavy package that needs to be delivered to a third floor walk up apartment is going to cost more than a small item on the first floor.
Typical Price Ranges Of Final Mile Services
| | |
| --- | --- |
| Service | Price Range* |
| White glove delivery | $50 – $200 |
| Room of Choice | $30 – $100 |
| Setup and Install | $75 – $250 |
*based on a range of available listed prices
These fees would be on top of the standard fees charged for delivery. Working with a last mile 3PL provider can help you with these last mile delivery costs. They have the experience and technology necessary to plan efficient rules and the equipment to make even large packages simple to handle.
How to Reduce Last Mile Cost
Working with a specific final mile carrier, whether locally based or as part of a national franchise, helps with price control through outsourcing. How you reduce costs depends on what you notice your company spending more on.
High-cost problems impacting a shipper's profits include:
Failed deliveries because of inaccurate customer information
Increased insurance premiums due to damaged or lost packages
Returned items due to damaged deliveries or mistaken orders
Low customer satisfaction that drops client retention
If you've been handling the last mile on your own and have these issues, it might be time to look at outsourcing to a 3PL that can provide you with better tracking and experienced personnel. 
If you're already outsourcing your shipping, it could be you're not using the right company for the job. Perhaps you signed on because the starting price was right or fast delivery was promised. Unfortunately, you end up spending more in the long run because of mistakes that customers expect you to fix.
This is why looking and paying for quality services actually saves you money down the line. Lowering your expenses as a shipper means paying for quality services from the start, so mistakes don't cost you later.
Look for a last mile carrier that can provide the following:
Various last mile delivery options
Delivery options in high traffic areas
Auto-dispatching and communication options
Optimized shift schedules that account for time, location, driver capacity, and traffic
Verified delivery confirmation
Availability of real-time updates
Dependable final mile services help you build brand loyalty with customers when they offer quality services. Surveys from marketing companies have revealed that up to 84% of customers say they won't order again from a company with poor last mile experience.
With numbers like that, you can't afford to not have quality services where customers are concerned.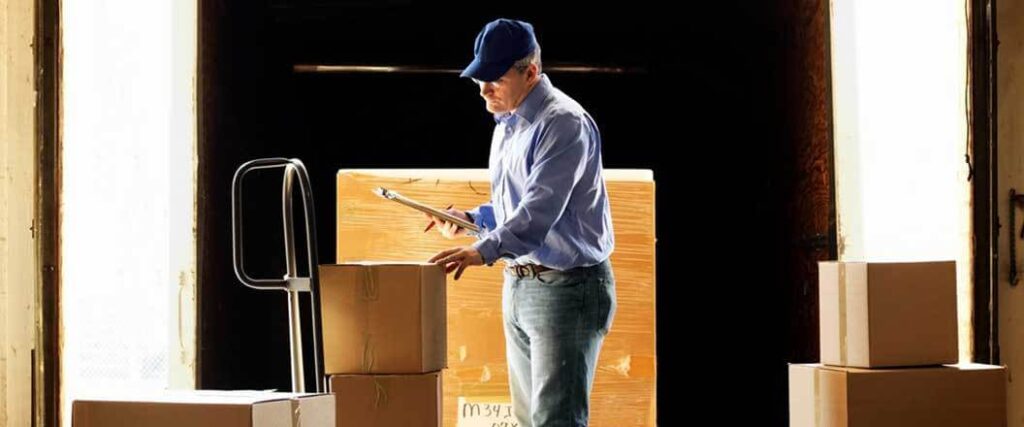 How to Manage Last Mile Delivery Problems
The boom of eCommerce orders has created a strain on the delivery chain nationwide. Major online retailers have also set the bar for delivery standards higher than ever before.
In short, customers simply expect more. For smaller eCommerce businesses or local manufacturers, things like overnight shipping and free delivery might not be possible financially.
We'll review cost along with other delivery problems often associated with final mile services and rising last mile delivery costs.
Controlling Cost
Efficient systems help cut down on costs for the carrier and reduce mistakes that end up costing you as the shipper.
Off a highway, trucks and delivery vans get significantly fewer miles per gallon, which increases fuel costs. Lowering last mile logistics costs by optimizing delivery routes and giving clear address directions help off-set some of this.
Preventing Delivery Failures
The desire for faster deliveries is huge right now as customers demand their eCommerce packages as soon as possible. Make sure speed doesn't cost you accuracy.
Clear directions reduce the likelihood of failed deliveries, which can cost a shipper between $17 to $20 per mistake. Multiply that across about five percent of your shipping and you get the national average.
Delivery mistakes also lead to unhappy customers, ultimately affecting your ability to retain customers and build any kind of brand loyalty. Don't offer same-day delivery if the cost will eat away at profits or if you don't have the logistics experience needed to organize it. 
Keeping Customers Satisfied
The final mile might be the only direct point of contact that clients have with an eCommerce business. Being a responsive company does carry weight, and you should be actively communicating with your clients.
However, the physical aspect of receiving a delivery usually overshadows digital communications. Offering additional services such as white glove delivery or room of choice makes your company look good to clients. It's another benefit you gain from working with experienced logistics providers.
Turn Final Mile Costs Into Profits With White Glove Service
While it's true that final mile logistics carry hefty costs, it's also an opportunity for substantial profit. This is where adding white glove service can make a difference. Characterized by superior care and attention to detail, this service can significantly enhance customer satisfaction and bring in revenue.
Contracting a carrier that offers white glove services helps your profits through:
Increased revenue
Enhanced customer satisfaction
Improved visibility among the competition
Fewer returns and replacement requests
Providing upsell opportunities
This is a great way to ensure your freight is delivered on time and in great shape. Look for freight partners that offer white glove delivery service in your most popular service areas to target your best clients. Once the good reviews start coming in, you can expand white glove services along with your customer base.
The individualized service you are provided with white glove delivery ensures your last mile delivery is seamless and you have access to your shipment from Point A to Point B.
Find out more about how B2B white glove delivery helps you. 
Finalize Your Last Mile Budget With USA Last Mile Logistics
Customer expectations are important, and that's why you'll experience the difference with USA Last Mile Logistics. We offer individualized services that include real-time visibility at fulfillment centers, truckload freight options, and 3PL logistics services that ensure your goods come the most cost-effective way with supply chain management that matters.
With our extensive experience and commitment to customer satisfaction, we make last mile delivery costs seamless and hassle-free.
Ready to take your last mile delivery to the next level? Call us today at (866) 569-1445 for a risk-free quote, or complete our RFP form. Let USA Last Mile Logistics help you turn the final mile into the final smile for your customers. Your success is our mission.